PROFESSIONAL REFERRALS
Personal Relationships
Expand your business network and become more competitive so clients choose you over your competitors.
COMMERCE CONNECTIONS STRENGTHENS YOUR COMPANY THROUGH QUALITY REFERRALS
Focus your time and efforts on building professional referrals through personal relationships. That way, the process is genuine.
Commerce Connections is a one-seat-per-industry group. Review a location to see if your industry has an open seat.
There is no obligation to join before attending a meeting. Test the waters by reserving a seat for your first visit.
Become the newest member! Commerce Connections is poised and ready to help you grow your business.
Make the most of your time for solid business growth!
Running a business can be difficult and lonely. If you have spent time and money on networking groups that were too high-pressure or too low-key, received cold referrals that were not beneficial, or felt obligated to refer business you did not believe in, Commerce Connections understands.
Commerce Connections has combined the best aspects of networking to generate solid business referrals through a process of building both professional and personal relationships with all members.
1-to-1 Relationships for Genuine & Trusted Referrals

Recognition of Successful Business Practices

Support & Education for Member Growth

Member Collaboration for Improved Referral Process

Celebrated Achievements of the Members

Industry Education for Ideal Referrals

Support of Local Charities for a Stronger Community
Whether you are a new business owner or you have been in business for a while and you are ready to grow, Commerce Connections is a welcoming group focused on your success. Visit one of the weekly meetings to see if the team is a good fit for your business growth and referral goals.
WHAT MEMBERS SAY ABOUT COMMERCE CONNECTIONS
Real Members Giving Real Opinions
After joining Commerce Connections, I noticed that the more that I put in, the more I got back. The more effort I put into building professional relationships, the more referrals and inquiries I received. I have never felt pressured or scorned during times when I was unable to put in the effort I wanted due to personal or professional reasons. The members at Commerce Connections really value relationships and this is what makes the group...
Dr. Annie Apatiga
Current Chiropractic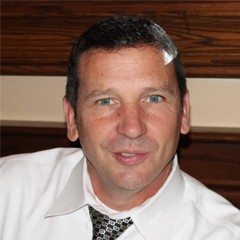 After finding Commerce Connections, I can say I have found a group of trusted businesses I can recommend to my clients and know that the job, whatever it may be, will be completed beyond the customer's expectations. To add, I would recommend Commerce Connections to business owners. Networking is a large part of keeping a business successful. It will help you generate more work and revenue. What's more, this group is a fund and...
David Gonzalez
Acusystem Inspections
From the first meeting, everyone in the group made me feel welcome. I've attended many events where most people don't make an effort to notice you're the "new person" and help you feel welcome. Commerce Connections is different. At every meeting, there's an opportunity to hear about other people's businesses in both a short 45-second format and a 10-minute presentation each week from two people. There's...
Kim Ruiz
Expressly Written
Your time is important. Commerce Connections invites you to visit a weekly meeting and join like-minded business owners who are committed to growing a strong business. All guests are welcome to attend up to three meetings before applying for membership.







WHAT TO EXPECT AT A COMMERCE CONNECTIONS MEETING
CommConn is a professional and friendly group that welcomes visitors and strengthens existing relationships. All meetings have an agenda, guest and member introductions, scheduled speakers, educational moment, and time for general comments. Once a quarter CommConn devotes the entire meeting to a professional development class by a guest speaker. Light refreshments are provided weekly with a full catered meal once a month.
CommConn has combined the best features of various networking group styles to offer the best opportunity for growth through referrals. CommConn engages in friendly "competition" and recognition within the group by tracking attendance, education, one-to-one meetings, referrals, and closed business. Every week, these stats are reviewed so members can see how their efforts are generating sales, new business, and professional development.
Members are encouraged to track and challenge themselves. CommConn celebrates both a "Member of the Month" and a "Member of the Quarter" with different forms of accolades. What's more, CommConn has an online system called the VENATOR (the acronym of the 7 metrics which also happens to mean "Hunter" in Latin) where members submit their achievements and thank other members for their referrals. This data is what's shared weekly and quarterly
Additionally, CommConn fosters community involvement and creates active campaigns every quarter to help a local charities.
Most meetings are 90 minutes with different start times based on the location. For example, FishHawk OG has their meetings every Wednesday from 7:30 - 9:00 AM.
CommConn members typically wear business attire appropriate to their industry. Some will be in office attire, some will be in business casual clothing, and some will wear a company polo. Guests are welcome to bring business cards and other hand-out items to share. You may also want to have your calendar to schedule one-to-one meetings.
CommConn welcomes and celebrates all visitors. Guests are recognized at the start of the meeting, either by the member who invited them or by briefly giving their name and business name. During the commercials, guests are included in telling the group a little about their business and what types of referrals are ideal for them. During the first three visits, guests are also asked for feedback at the end of the meeting about their experience.
All guests can attend their first meeting for FREE. The next two meetings are just $10 (includes free breakfast) when meeting physically. Remote meetings are also FREE. After three consecutive visits, guests are invited to apply for membership to the group. The application fee is $100 and monthly dues are $40 (via automatic draft payments). CommConn believes that you'll continue to come as long as you find value; therefore, there are no contracts or long-term commitments to the group. You can leave the group and cancel your monthly dues payment at any time.
CommConn encourages members to attend every meeting because that's how everyone gets to know one another. There will always been a strong correlation between being present and growth. That said, CommConn also understands that it is not possible to attend every meeting and your attendance is not mandatory. You will receive a weekly email reminding you of the upcoming meeting and who the guest speakers/presenters will be. You will also be able to click and say that you will definitely be at the meeting or you aren't able to attend. Substitutes are acceptable.
Yes! CommConn has a variety of committees that new and existing members can join at any time. There is always a need for more help. Committees are refreshed yearly; however, if you're coming in mid-way, jump in a sub-group get started. All committees meet at their own convenience and provide updates when applicable at the next meeting.